"moving gardens" is an urban gardening project for the campus of the HGK Basel. The flowerbeds let themselves move through the construction on the rail system of the HGK Campus. By hosting the flowerbeds together, there is a greater exchange between the students from the different art and design disciplines.
Furniture in public space has a great influence on us because it is a place of encounter that is usually designed without our intervention. The "moving gardens" were created with an awareness of the important design of this space.
The interesting appearance is intended to attract attention and interest in hospitality and the theme of urban gardening. A total of ten flower boxes (dimensions of 200mm x 600mm) can fit in the baskets.
A common plant cultivation shall create a place for the very little exchange between the students of the different faculties.
The public element is not only made more interesting by the movement, the flowerbeds can also be moved into a sheltered area during severe weather conditions.
By turning the Moving Gardens, the height of the beds changes, making each bed easier to reach, pour and remove.
The grey Kampus forecourt is to be made a little bit greener and more exciting.
The plug-in connections allow easy disassembly of the steel construction.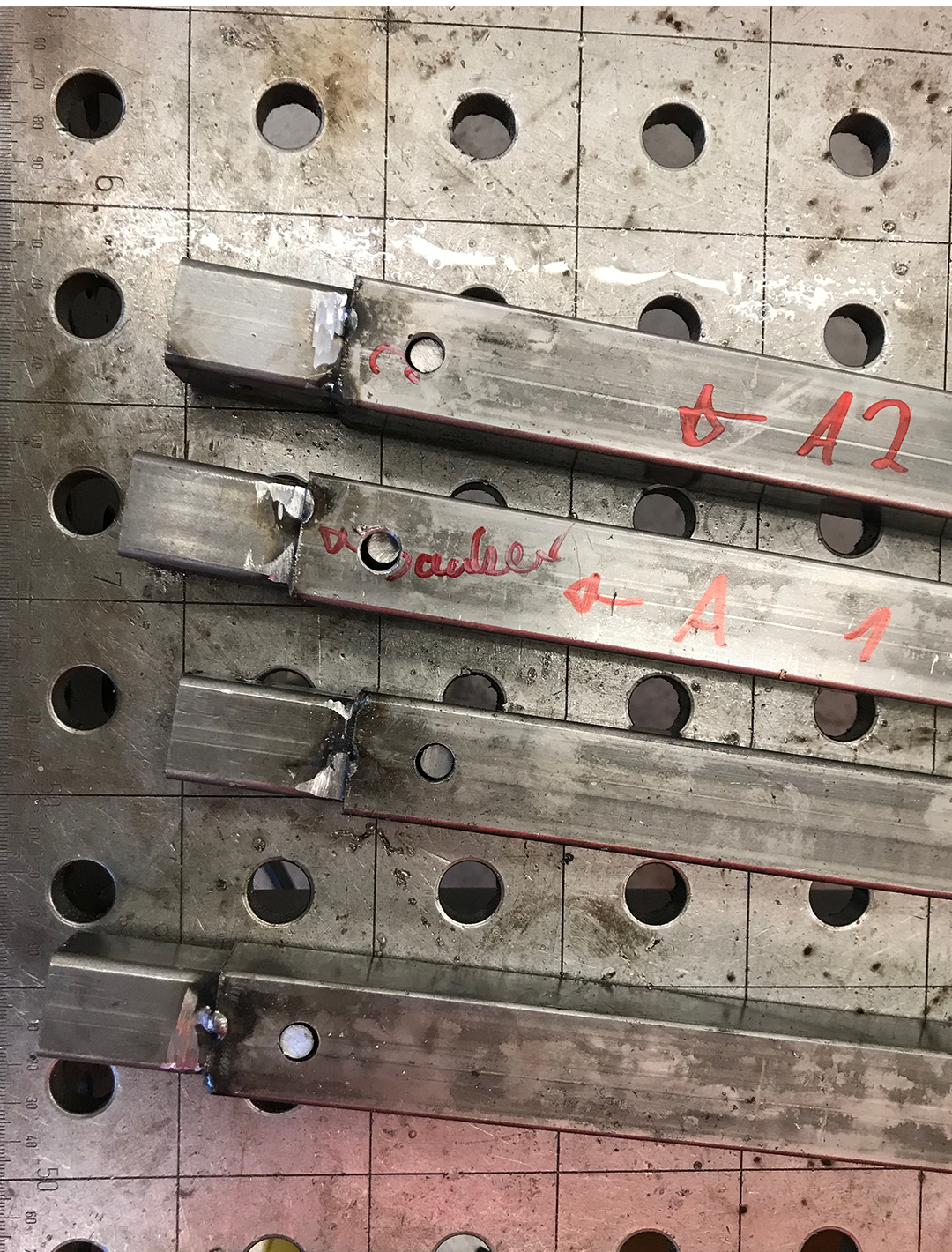 The model was created within four weeks. During this time I have intensively studied wood and, for the most part, metal and its limitations in the workshop.
I also dealt with the steel galvanizing, since the entire construction was hot-dip galvanized, thanks to the generous project partner "Burri - Public Elements".