The "chAIR" is completely made out of plastic bottles, but stays very stable due to its plug-in system.
The only tool used in the construction of a chAIR, is a simple pair of scissors. Every component of the bottle is reused in the chAIR.
At chAIR, waste is turned into a piece of furniture, Something new and useful is created.
Without functioning disposal systems, plastic bottles aren´t reused.
In contrast to the already known plastic bottle chairs, using bottles as building material should work without large connecting pieces and/or complex methods so it can be used everywhere.
All the parts required to build the "chAIR" are produced from a bottle by cutting with scissors.
By means of a plug-in system, without further aids, the bottles are connected to each other in a stable way. By cutting the bottles of different lengths, different heights are created and a shape adjustment for usasge is possible.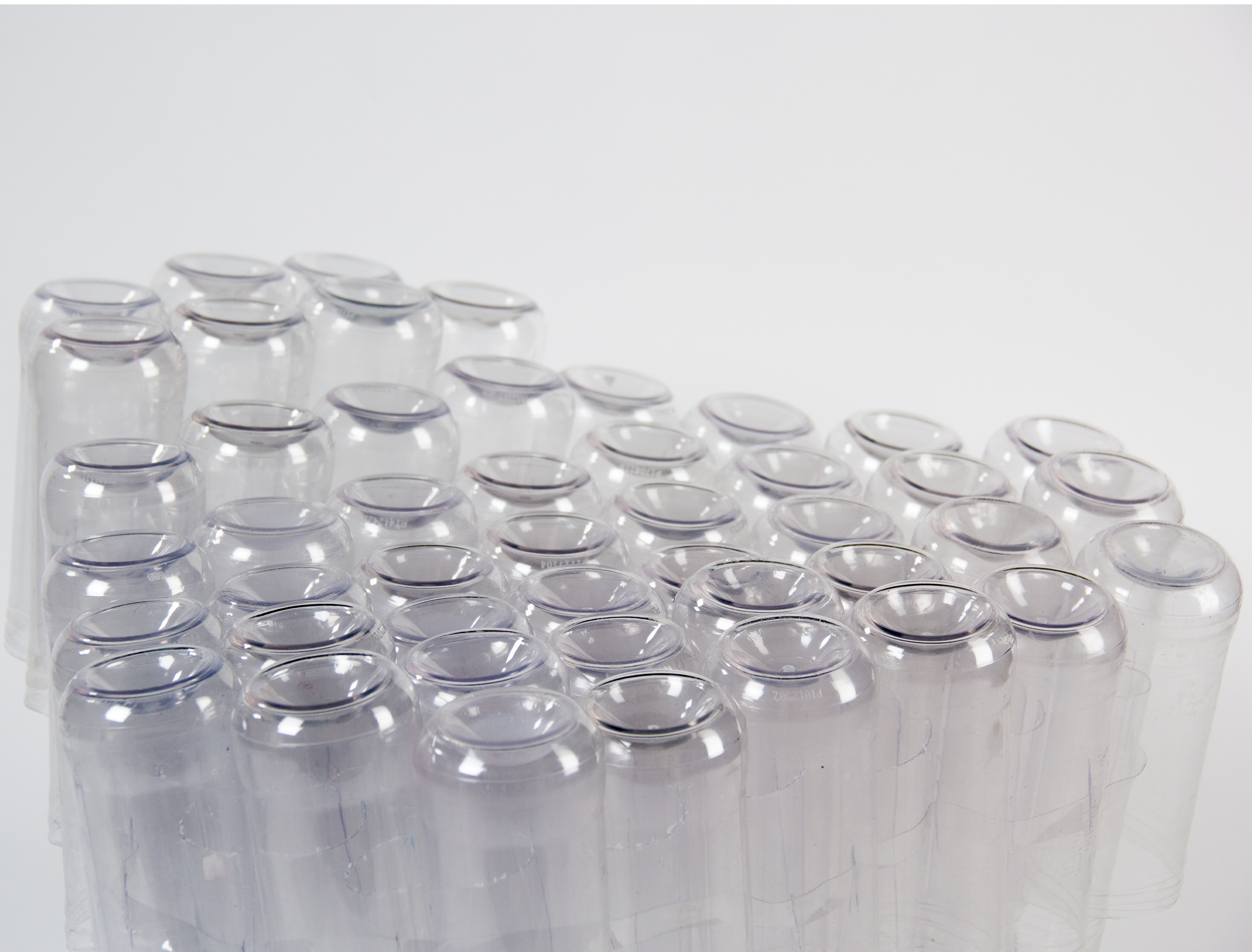 The basic idea here was to create something new from something old with just a few tools while making it easy to replicate for others.
This, couple with the blended upholstery, make the chair a comfortable piece of seating furniture.
Subconsciously the chAIR expresses protest. The raw material waste remains visible. You´re sitting on it now.
Based on the chair, the concept of designing a bottlle that can be used directly as a building material was developed. The bottle has three incisions that make the reuse self-explanatory and simple.
The idea is not a 100% serious concept idea.
Transportability / stability would suffer from the notches. At the same time, however, it deals with the problem that there are not everywhere appropriate recycling facilities where plastic bottles are used.
It should make you think about how to use it after you throw it away and not leave it as an alienated disposable product.
Overall, the idea is to reflect on the undeniable and ongoing use of plastics in disposable products and their export and accumulation in third world countries.